I've been asked to take part in the Next Big Thing Blog Hop, which offers writers an opportunity to discuss their latest projects. I was "tagged" by
Louise Gibley
, author of
Girl Meets Boys
, who's currently working on her second novel Scrabble Pieces. At the end of this self-interview, I'll pass the baton on to couple of other scribblers.
This seems a bit like those narcissistic questionnaires I recall once doing the rounds as MySpace bulletins, which I actually really hated, but in this case I'm quite interested to read about what sort of magic is happening in Word documents worldwide. Here's what's going on in mine...
What is the working title of your next book?
Pillow Talk for Insomniacs.
Where did the idea for your book come from?
I'd not considered writing a book until I started to wonder if a poem I was writing would work better as a short story. It became
He Was Raised to Believe These Things Were Possible
. After that, I found that my narrative and subject matter were more suited to this format, so I decided to write a collection.
What genre is your book?
Literary fiction.
Which actors would you choose to play your characters in a movie rendition?
I'm not sure I want it to be filmed, but I'd like Ben Whishaw to play a part if it were. Peter Mullan for one of the fatherly roles. Joaquin Phoenix and James Franco if they can do British accents, Tilda Swinton, aaaaand it might be polite to stick my girlfriend and actress
Molly Kay
into the mix too.
What is the one-sentence synopsis of your next book?
An occasionally bleak patchwork of moments that define my lost generation.
Will your books be self-published or represented by an agency?
I'm not sure. I'm aware of the buzz surrounding self-publishing in the e-book market, but I think any emerging author can benefit from the professional guidance of a literary agent. We'll see. I've got to get the darn thing written first.
How long did it take you to write the first draft of your manuscript?
It's still in progress! Having started my first short story in March, and now up to 10,000 words with about half a dozen others under my belt, I might have something resembling a first draft this time next year.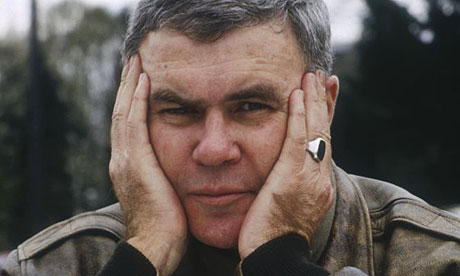 Which other books would you compare this to in your genre?
I fell in love with short stories after reading
Raymond Carver
's collections, so there's a lot of him in this. He wrote in a deliberately spare, minimal style that conveys meaning in a very efficient way, and that's something I've taken on with my own writing. And probably
Infinite Jest by David Foster Wallace
— a book I'm currently reading, and a truly incredible literary feat by a writer who tragically killed himself at the age of 46.
Who or what inspired you to write this book?
Ordinary people, mundane routines, the drudgery of work, small talk, hope, tragedy, comedy, prejudice, envy, innocence, cups of tea, whisky, insomnia, awkward moments, heartache, euphoria...
What else about your book might pique the reader's interest?
If you read only full-length novels, you're in for a shock. I like to get in, get out. Short stories leave more to the imagination, and some of my material might be a little close to home — I consider those two things to be hugely positive, but I'm biased.
Here are two talented authors who I have tagged to tell you about their Next Big Thing:
Sarah Michelle Lynch
| Author of
The Ravage Trilogy
– futuristic novels combining romance, sci-fi, action, suspense and thriller
Sophia Moseley
| Freelance feature writer and author of
Charlie
– a book of children's short stories